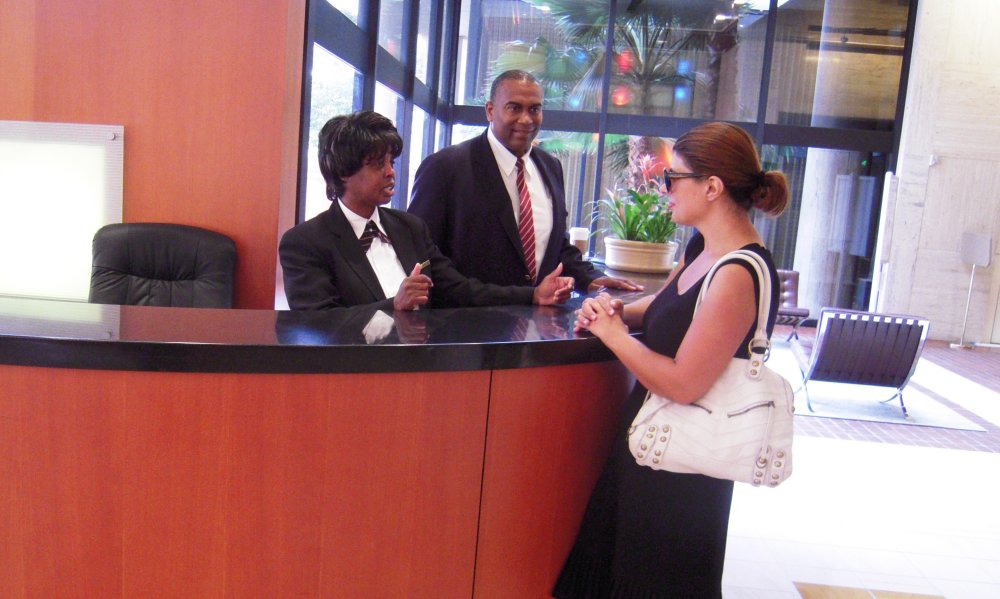 Concierge
Our Concierge team is trained to handle general duties, provide solutions, give directions and leave a professional and courteous impression on visitors.
Our objective is to continuously exceed customer expectations; therefore, we are confident that we make a welcome addition to any building reception.
RECRUITMENT
Our Concierge staff is recruited based on customer service skills; they are trained on providing high-end service, client and consumer liaison and security functions. We are committed to providing a seamless and efficient service, and our priority is to provide residents and tenants with all their needs.
SERVICES
GSC Concierge Services offers our clients outstanding customer services with an emphasis on attention to details and providing our clients' guests and residents with time saving solutions so they may focus on other priorities in their lives.
GSC Business and Corporate Concierge Services provides the gift of time by providing our clients' residents and guest with the arrangement of reservations for airline and travel, restaurants, sporting events, and theater as well as coordination of guest and residents' requests.
Our Lobby Ambassadors are attuned to the demands of the residents and guests we are serving.
Our Lobby Ambassadors are trained to provide courteous and prompt assistance to our clients' residents and guests when our guests are traveling for business or pleasure, relocating or renovating their residence or residing at our clients luxury High Rise apartments and condominiums.
GSC Lobby Ambassadors will make every effort to ensure that our clients' guests and residents are provided with the superior customer service they are accustomed to and deserve.
Our Front Desk Attendants will answer calls from guests and residents, provide guests with information on facilities and services, and provide coordination of any guests' needs, special requests, and inquiries to ensure superior service and value for our clients' residents and guests.