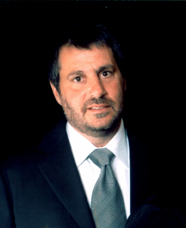 A highly experienced security veteran who has demonstrated the ability to lead diverse team of professionals to new levels of success and to grow the company to a successful nationwide operation in today's highly competitive industry, cutting-edge market, and fast-paced environments.
Mr. Udler possess strong technical and business qualifications with an impressive track record of more than 20 years of hands-on experience in strategic planning, business development, anti-terrorism activity, marketing, retail management, corporate investments and consulting.
Mr. Udler founded Global Security Concepts with a targeted vision to provide each of its clients with uniquely specialized and customized security plan and services. Mr. Udler has the ability to successfully analyze clients' security needs, identify deficiencies in clients' current security operations, recognize potential threats and opportunities, and develop innovative and cost-effective solutions for enhancing safety, increasing security visibility, and improving customer service-for his clients. As a former Army officer and a longtime resident of Los Angeles, Mr. Udler recognized the need for a professionally managed security team that would extend and complement the resources of the local police department.